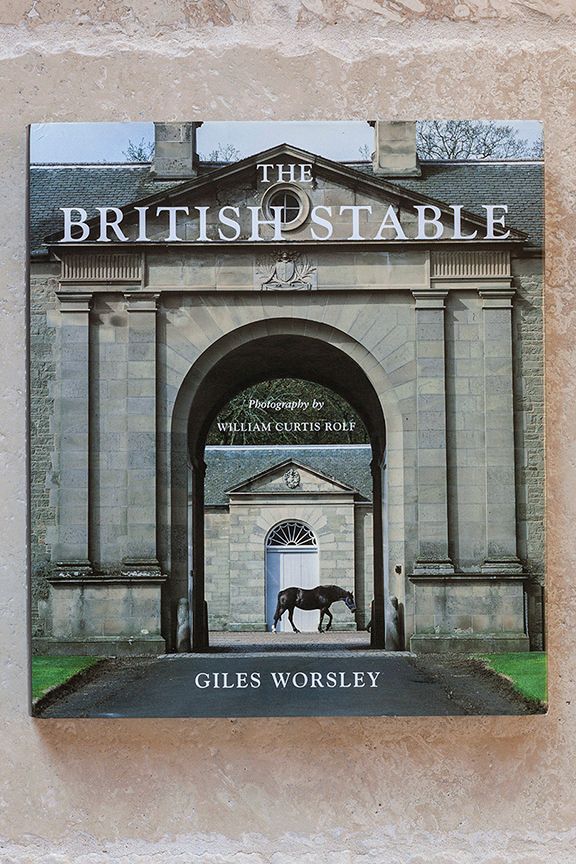 The British Stable, containing over 100 of William Curtis Rolf's color photographs, is the definitive study of the social history and architectural evolution of stables in the British Isles from medieval times until 1914.
It is a splendid coffee table book for horse fanciers as well as a complete catalogue of Rolf's British stables photographs. Giles Worsley's text is a superb read for everyone from architects to coachmen.
Giles Worsley was an English architectural historian, author, editor, journalist and critic, specializing in British country houses. He was the second son of Sir Marcus Worsley, 5th Baronet, of Hovingham Hall, a nephew of Katharine, Duchess of Kent.
Available from Amazon.com as well as barnesandnoble.com